Michael Reath, Founder
I've been very fortunate in my career to work with some truly talented people.  Over the years, I've had the opportunity to learn from them and put that knowledge to use in a variety of rolls at Delmarva Broadcasting Company.  Together, we were able to build an innovative, highly respected independent company that took some risks, made some mistakes and got a lot of things right.  Especially when it comes to integrating a full suite of digital products at each of our stations and delivering great ROI for advertisers and the company.
Over 27 years working in radio I was involved in all aspects of the business, from buying and selling radio stations to building towers, launching new formats and leading teams who won multiple Marconi, Crystal and Murrow Awards. Together we built stations that dominated their markets in both ratings and revenue.  Perhaps most important, I helped create an off-the-hook successful in-house digital division.
In the summer of 2017 I decided it was finally time to say "yes" to all the people who have reached out over the years and asked if I could help them implement revenue generating strategies at their stations.  Off Road Media Group was born.
The next chapter for Off Road now includes a partnership with Today Media and an opportunity to put even more resources to work for stations and publishers in markets of all types and sizes.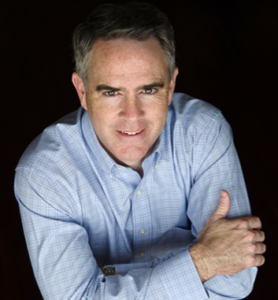 Ruth Gilbert, Fellow Off Roader
Ruth brings a wealth of experience to Off Road Media Group.  Her career began as Regional Manager at the duPont Company consulting with Tyvek customers in the Northeast and Mid-Atlantic.  From there she moved to radio sales where she made her mark as relationship builder, strong negotiator and revenue generator for WDEL and WSTW in Wilmington, Delaware.
Ruth is an exceptional presenter and natural speaker.  Two tremendously valuable skills when it comes to winning new business.  This helped her rise to the position of General Sales Manager and lead the most successful sales department in the market for over four years.
From there she was recruited to be the General Manager of an HVAC company in Delaware.  Sitting on the "other side" of the table as a media buyer gave Ruth a new perspective in what it takes to create marketing plans that deliver measurable ROI in the highly competitive service industry.
Ruth is the founder and Principle Partner of Leaf Media, a boutique advertising agency working with clients in the mid-Atlantic. She recently added the role of Special Projects Manager at Today Media.